Desserts & Sweets
Posted by Jill Bosich on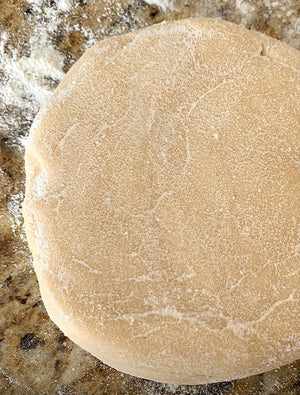 Now, let's return to the foolproof pie crust recipe that incorporates the rich history and superior qualities of lard. This recipe blends the age-old wisdom of baking with lard with modern convenience, ensuring that you can easily achieve professional-quality results in your own kitchen.
Posted by Jill Bosich on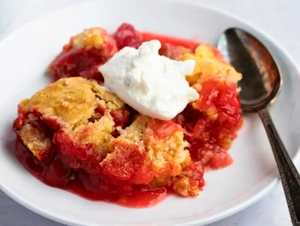 Now I hate to admit it, but this recipe is as easy as it gets. It calls for a box of cake mix, it's ok, we love half scratch recipes that cut the time in half! For those who enjoy that cake batter flavor, I've got your covered! This simple yet delicious dessert is the perfect way to showcase the bright, tangy flavor of fresh rhubarb.
Posted by Jill Bosich on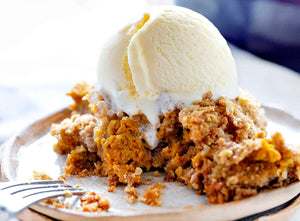 What's nice about this dessert is it's actually more flavorful than pie! It's got more texture and where a pie crust leans a little bland in it's composition, this crispy, free-style crust is full of oats, butter, sugar and spices for a super result.
Posted by Jill Bosich on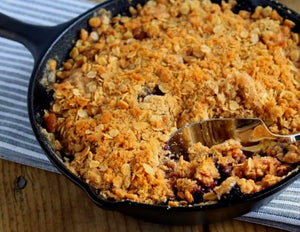 Crisp! Yes! It's coming to that time of year that we start to crave desserts and yummy sweet things that warm the kitchen and soothe our sweet tooth. What I totally love about this little recipe is it's flexible! It's anchored on the apples but the berry component looks back to the delicious fruits of summer and in this case, I chose blueberries.
Posted by Jill Bosich on
Now when I mention fruit and vegetable, it might make you scratch your head! Many confuse it with being a fruit, but botanically, it's a vegetable that we find ourselves serving as a fruit, sweetened up as much as possible, as on it's own it's incredibly sour but oh so deliciously tart!
---