Posted by Jill Bosich on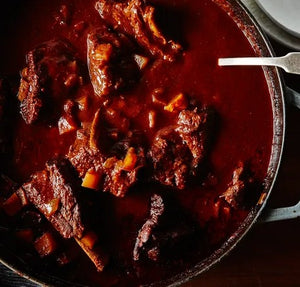 Short ribs. They are such an incredibly flavorful cut of beef. Look at all the amazing marbling and that remarkable protein structure. There's connective tissue, fat and that coupled with your great cooking will make for a chili that's rich, thick, and full of beefy flavor.
Posted by Jill Bosich on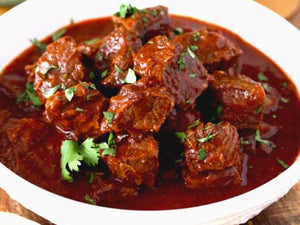 The foods are rich in depth and character, Chilies, spices, chocolate and beautiful aromatics such as onion and garlic. Such simple ingredients but so incredibly complex in their unbelievable combination.