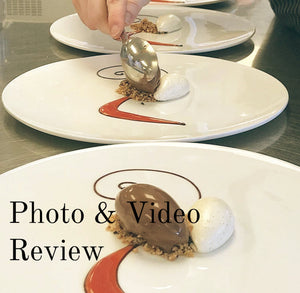 Program Photo Review
Turn decades into days by seeking advice of those who have the success you wish to have! Let me review your photos and videos of any competitive work you'd like critiqued and offer a constructive "developmental eye". I'll provide you with corrective and suggestive input to allow you to gain a greater understanding of how your program, plates, or presentation might have been presented with greater impact. 
Commentary will be provided via audio directly from Jill using FB Messenger to assist you in your competitive performance.
Once this item is purchased, Jill will reach out to you directly. Please email no more than five (5) photos or two (2) videos per purchase. A complete analysis and verbal feedback for suggested improvement will be provided. Send an email directly to Jill at this address: jilltherangerider@gmail.com once this item has be confirmed purchased.
(Time allocated to review: 30 minutes)