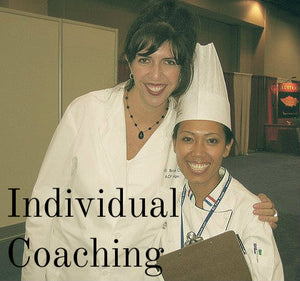 1-Month Coaching (Individual)
Within the 1-Month Individual Package:
Four (4) individual (1-hour) coaching calls via phone, video call on Zoom/FB Messenger or Apple FaceTime. Typically scheduled weekly, but redeemable any time, never expires.
Unlimited chat support (through email or Facebook messaging, often times texting) with me through your journey. I'll be available when most people have already stamped their time card.
COMPLIMENTARY ACCESS (1-year) to my RR Competition Collaboration Facebook Group (it's paid access only $10/month value)
One (1) COMPLIMENTARY "The Range Rider" logo cap ($32/value)
There is immense power and tremendous results when you start to focus on your goals and skills
,
literally nothing can stand in your way. I will help you organize, conceptualize, and plan to raise your competitive performance. Challenges you once believed were barriers will begin to dissolve and when you understand what steps to take next. That's where the success and growth lies.
If you are interested in doing one-on-one coaching and building a close mentoring and coaching relationship with me, then it's time to take action. Break the pattern of low performance and mediocre results. And truth be told, this isn't just about culinary competition but it's lessons in life goals for becoming a total quality professionals.
Who Should Sign Up For This:
Cooks and Chefs who wish to begin competing in culinary competition but don't know where to start
Culinary professionals who've competed but wish to try new categories and push their own progress and professional knowledge
Culinary professionals who wish to break out of a stale place of poor performance with the heartfelt desire to achieve significantly better results 

BY PURCHASING THIS PRODUCT YOU AGREE TO THE FOLLOWING TERMS:
The terms and conditions below apply to all coaching and mentoring services provided by Jill Bosich to any individual ("the client") and constitute the contract for the service to be provided by for the client. The term 'coaching' as here used covers life coaching, personal coaching, executive coaching and business coaching for clients and where applicable includes mentoring or supervision services provided for clients, coaches or others.
Coaching is not psychological counseling or any type of therapy, and should not be construed as such.
NON-REFUNDABLE (after 7-day money back guarantee): By completing transaction, I fully understand that this is non-refundable purchase. All fees are non-refundable. No exceptions. By proceeding with this transaction, I hereby warrant that I have read these terms and conditions in its entirety and fully understand its contents.